You are exceptionally different
Being yourself, thinking in a different way
Once you're willing to shine
and do things that only you can do
Your wine from Calatayud
We can all be so different
that we end up becoming exceptional people!!
Calatayud WINES

Winemaking in the area dates back to the 2nd century BC, as confirmed by the discovery of a wine storage vat in the Celtiberian settlement of Segeda, although the first writings on the great quality of the wines of the region can be traced back to the 1st century thanks to Marco Valerio Marcial, the historian born in Bílbilis – the origin city of Calatayud founded by the Romans – who introduced the vine in the area..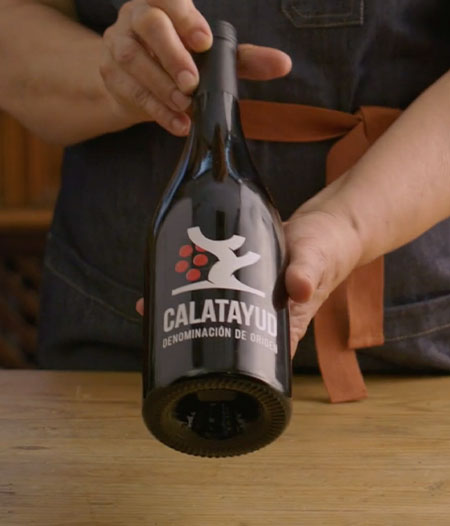 12 different, unique wineries – with more than 800 experts and winemakers – strive every day with passion and dedication to offer memorable winemaking experiences through exceptionally select wines that take us on a journey through their unique dream worlds.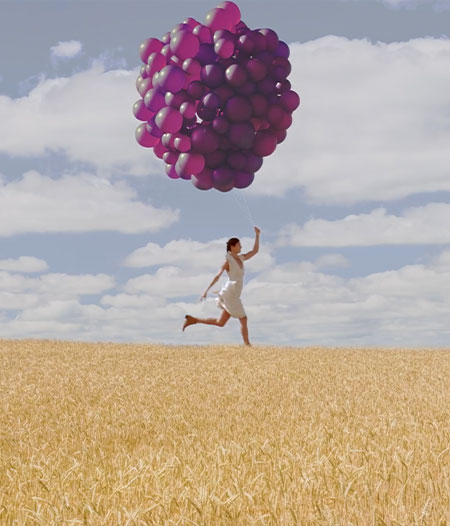 The particularity of Calatayud PDO wines is a result of the area's extreme weather conditions, as well as an intricate orography, between 650 and 1100 meters above sea level, which provides variety to the terrain, diversity to the vineyards and underlines the exceptionally different character of its wines.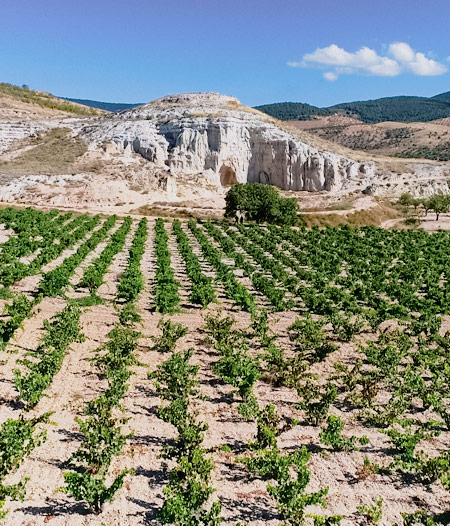 Aromas, colors, textures as well as the history behind each bottle distinguish our wines. They surprise the palate with exceptionally unique sensations and express their variety with authenticity and originality. Our wines consistently pursue the greatest quality while reflecting the exclusive and special terroir where they are cultivated.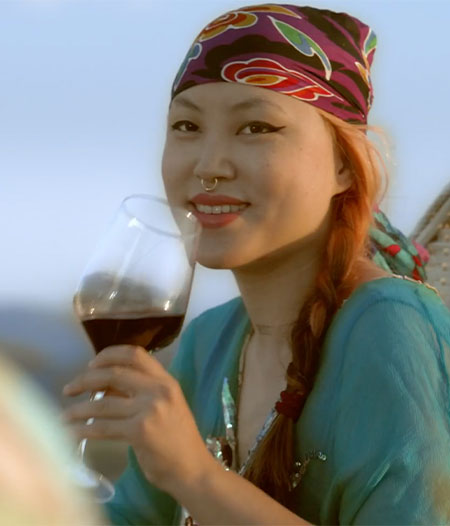 Our vines enjoy exceptional natural sustainability thanks to the winds that sweep through our vineyards. The wineries have also adopted measures to reduce their environmental impact and improve their energy efficiency, helping to preserve the natural environment, the cultural heritage of the area and enhance the excellent quality of their wines..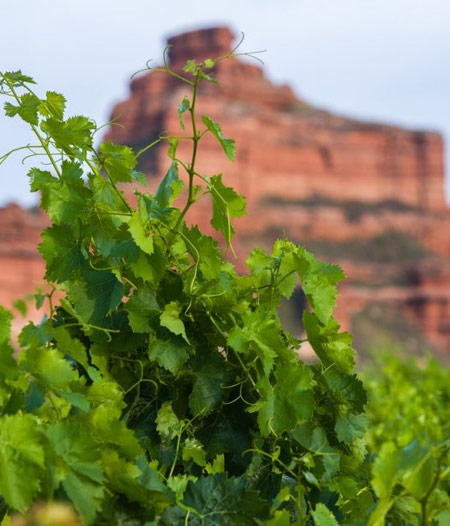 Our wines are known worldwide for their red Grenache, deeply rooted in the area as it is a variety that adapts perfectly to our extreme climatic conditions. The term "Viñas Viejas" (Old Vines) refers to wild, long-cycle plants that grow in goblet-trained vineyards that are often over 45 years old and require the sun to complete their vegetative cycle.